Graveyard of Numbers
---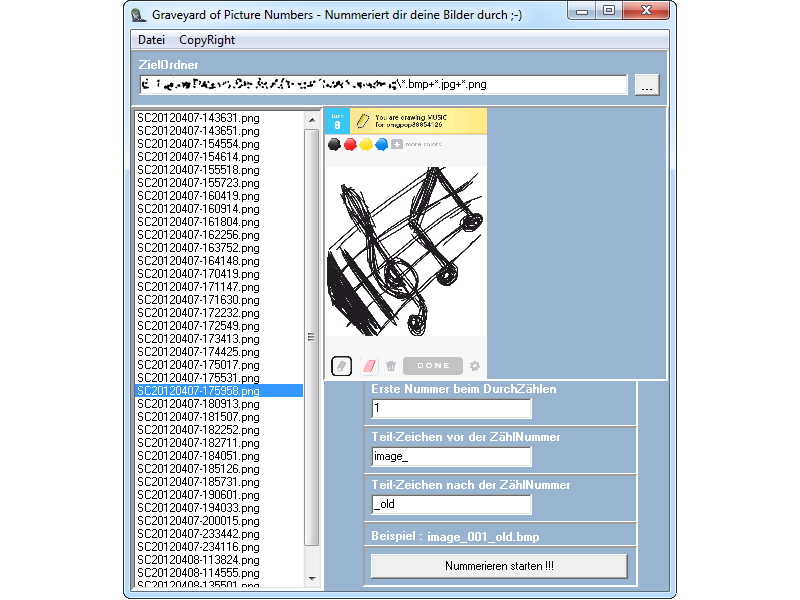 Name:
Language:
Delphi
Category:
Tool
Date:
2008-10-01
---
A simple little tool to continuously rename files.
It allows you to rename all files in a specific folder with a specified pattern and and ongoing number.
It proves useful to batch rename a lot of files, for example images from a digital camera.